"The Instant Email List"
How The New L-3 Cloning Process Launches Your Online 'Lifestyle Business' In Less Than 48 Hours... Even If You're Starting From Scratch or Don't Have Anything To Sell...
If You're Not "Tech Savvy," Here's The Simple Solution For Quickly Growing Your Email List
The Amazing Secret One "Newbie Marketer" Used To Create A $14,000 Monthly Income Stream Within 90 Days Of Launching His Email List
How to Grow Your Email List For Free (And It Has Nothing To Do With Posting Endlessly To Social Media)...
Your Host: Bill McIntosh, Winter Vee & Tim Tarango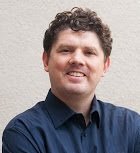 IMPORTANT: There may not be a recording provided, so be sure and show up LIVE or you might miss your only chance of getting your hands on this simple-simple system ANYONE can follow quickly and easily
This
FREE LIVE PRESENTATION
is only planned for this week. Make sure to put your name and email on the right to not miss this opportunity!
Bill will be your host for this special training session. He's generated over $58 million in sales online and has helped thousands of entrepreneurs around the world build or expand their own online businesses.
As the founder of a large software start-up company and online marketing consultant, Bill continues to remain at the cutting-edge of new developments in the marketplace.
Join them for this FREE workshop and get the inside scoop on EXACTLY what's working now in the world of Internet business... and discover how to double your leads, sales and profits.*
URGENT: This will be removed soon. We recommend you register now and watch the training before it's gone. Otherwise, you may miss the ground breaking information! Just scroll up & register now.
* While we realize it's common sense, it's important to know that the results we share with you are not average or typical. We're sharing extraordinary results because it's important to showcase what's possible, but In no way should that be considered a promise of similar results. Your results may vary.
Everyone likes a money-making shortcut, right?
That's exactly why so many people fall for silly get-rich-quick schemes.
Let's face it... get rich quick schemes don't really result in long term wealth. Sure they sound great, but ultimately it takes providing value to the market in order to build a profitable business.
And of course it takes time building up a business like that. But what if it could be done on just a part-time effort?
What if one could leverage the right technology and the right tactics to make building a profitable business much easier?
Find out how to do just that on this week's live training session. Register & save a spot
There's a very special advantage available when one takes the right product, in the right niche market and combines the right tactic. It's like magic and everything gets so much easier!
It's the special combination of physical and digital products in the right niche market that unlocks this special business building power.
We'll show you exactly how selling to the health and weight loss markets is such a great idea when you have the right high-quality products. You can't just sell any old product! It's got to be a combination of physical, digital and ecommerce done just right. We'll show you how!
That's exactly what we'll reveal in this week's live training session. Register & save a spot
Join them for this FREE workshop and get the inside scoop on EXACTLY what's working now in the world of Internet business... and discover how to double your leads, sales and profits.*